Summer 2019 Events


Bill German performs a monologue about
(and presents never-before-seen images from)
the two decades he spent hangin' with the Stones.
Monday night, June 24, at 7 o'clock
Transamoeba Theater
1325 S. Wabash Avenue
Chicago, Illinois
TICKETS ARE SOLD OUT!
Friday night, June 28, at 8 o'clock

The Acorn Theater
107 Generations Drive
Three Oaks, Michigan

Click here for tickets and details.
Saturday afternoon, August 3, at 2 o'clock
New York Public Library
18 West 53rd Street
New York City, New York
Free admission. No tickets required.


"Thanks to everyone who came to my "Under Their Thumb" presentations in the last few years. I had a great time meeting so many of you. I'd also like to thank the venues that have hosted my events: The wonderful indie stores (like Book Soup in Los Angeles and Huntington Book Revue in New York), the big chain stores (like Borders in Philly and Barnes & Noble in NYC), the South By Southwest Music Festival in Austin, the exciting college campuses (at Villanova, Wisconsin, Adelphi, NYU), and all the terrific public libraries in New York City, San Francisco, Baltimore, Chicago, Washington, Philadelphia, Phoenix, San Antonio, and Long Island. Plus, all the "non-conventional" places that were open-minded enough to welcome a bunch of crazed Rolling Stones fans to come hear me speak -- like the Brooklyn Museum, the San Francisco Art Exchange, the Red River Theatre (in New Hampshire), the Lakeside Lounge (in NYC), and even Temple Israel of Great Neck (Long Island). I look forward to more fun events coming soon." -- Bill German

If you were/are unable to attend the above events, but would still like a signed copy of the book, please visit the Purchase page to order one.

See below for a listing of Bill German's upcoming media appearances.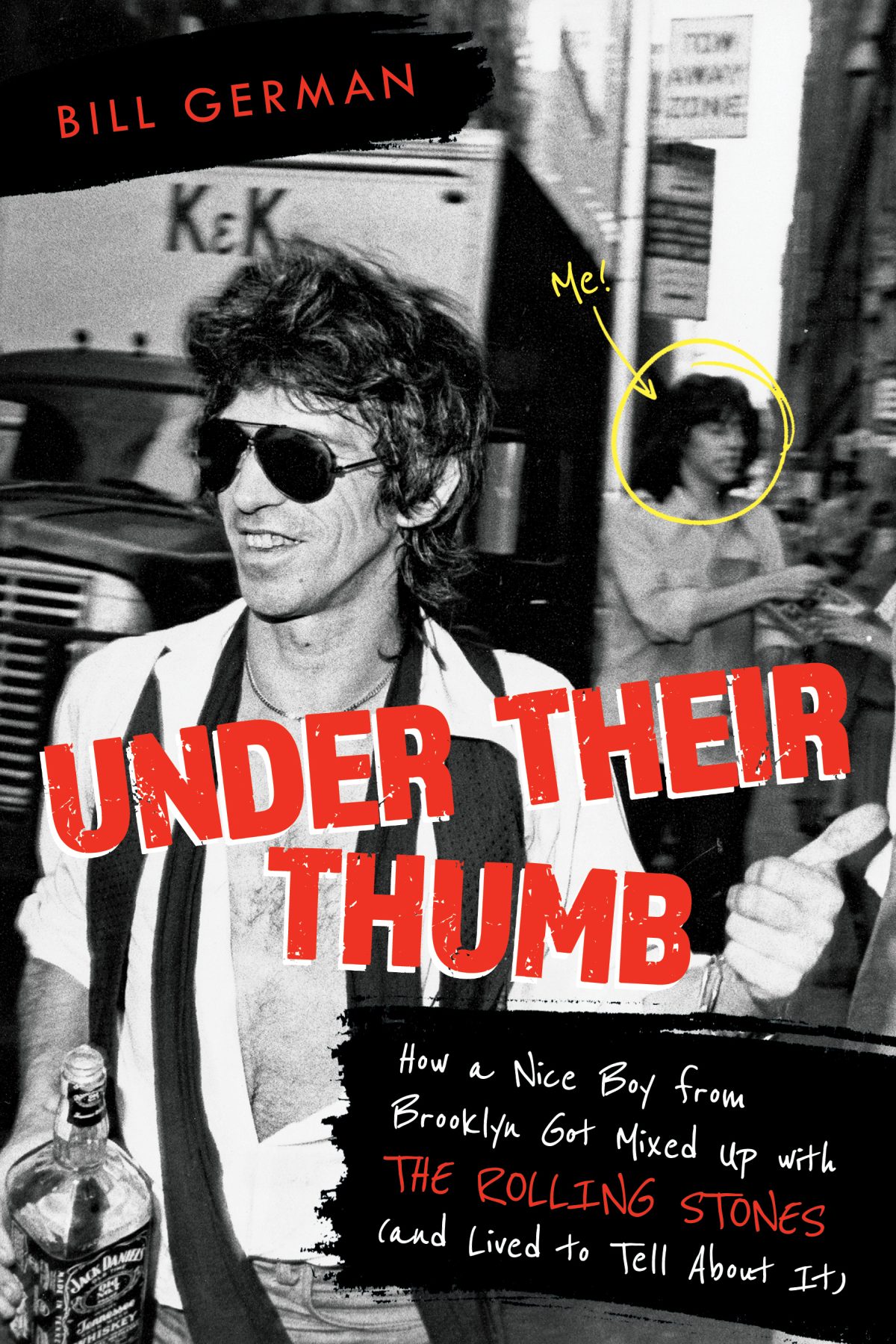 Bill German's TV & radio appearances for 2019:


-- Thursday, June 27: "WGN-TV Morning News" in Chicago (9:30 am local time).



Some of Bill German's previous TV, print, and radio appearances are archived on the Media page.