About "Under Their Thumb"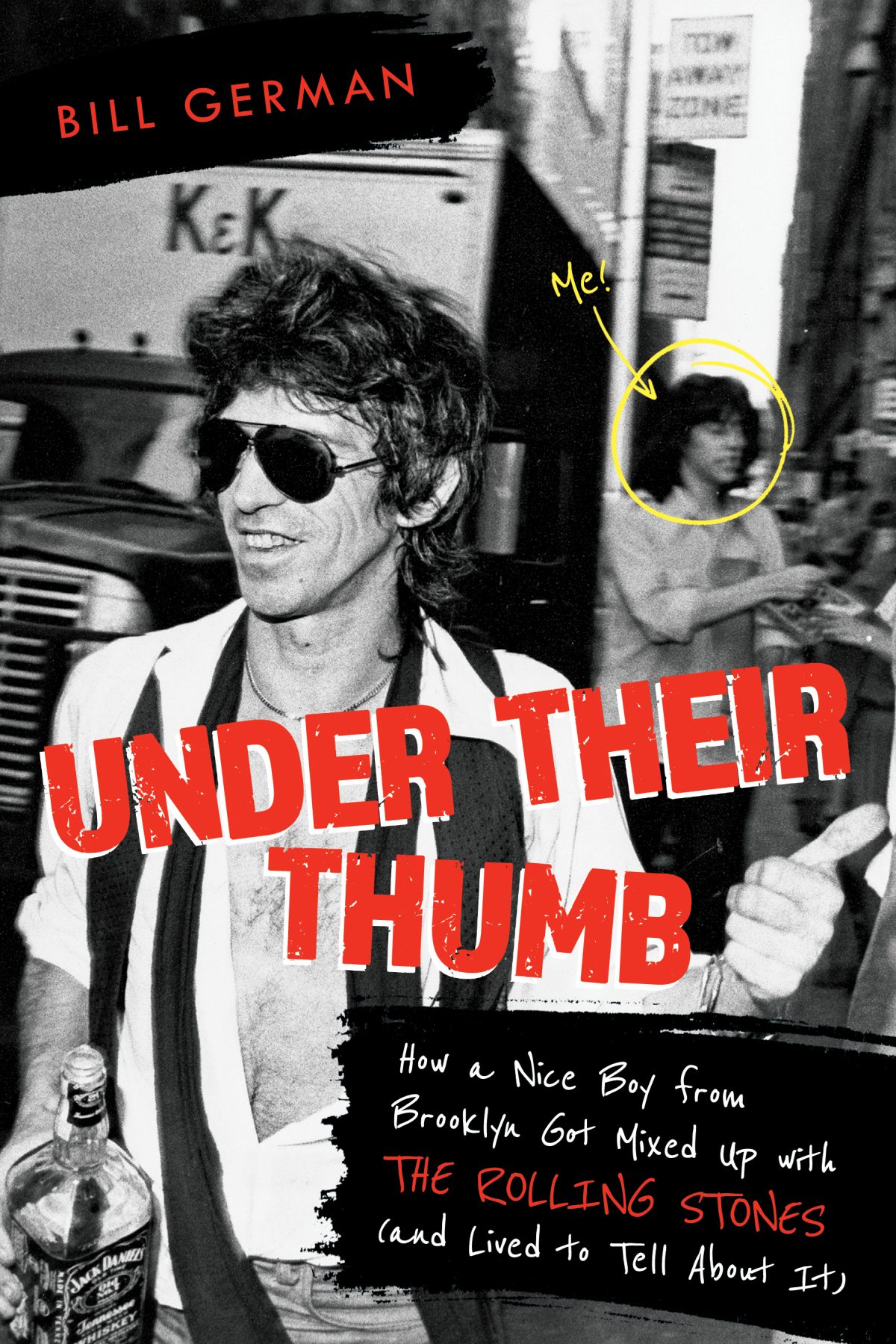 As a teenager, Bill German knew exactly what he wanted to do with his life: chronicle the career and adventures of his favorite rock band, the Rolling Stones. And in 1978, on his sixteenth birthday, he set out to make his dream a reality.
Feverishly typed in his Brooklyn bedroom and surreptitiously printed in his high school's mimeograph room, German's Stones-only newsletter, Beggars Banquet, was born. His teachers discouraged it, his parents dismissed it as a phase, and his disco-loving classmates preferred the Bee Gees, but, for German, this primitive, pre-Internet fanzine was a labor of love. And a fateful encounter with his idols on the streets of New York soon proved his efforts weren't in vain.
Impressed with Beggars Banquet, the Stones gave the 'zine instant cred on the rock scene by singing its praises -- and by inviting German to hang with the band. At first a fish out of water in the company of rock royalty, German found himself spilling orange juice on a priceless rug in Mick Jagger's house and getting pegged as a narc by pals of Keith Richards and Ron Wood. But before long he became a familiar fixture in the inner sanctum, not just reporting Stones stories but living them. He was a player in the Mick-versus-Keith feud and was an eyewitness to Keith's midlife crisis and Ron's overindulgences. He even had a reluctant role in covering up Mick's peccadilloes. "In the span of a few months," German recalls, "I'd gone from wanting to know everything about my favorite rock stars to knowing too much."
In this warts-and-all book, which includes many never-before-seen photographs, German takes us to the Stones' homes, recording sessions, and concerts around the world. He charts the band's rocky path from the unthinkable depths of a near breakup to the obscenely lucrative heights of their blockbuster tours. And ultimately, German reveals why his childhood dream come true became a passion he finally had to part with.
Under Their Thumb is an up-close and extremely personal dispatch from the amazing, exclusive world of the Rolling Stones, by someone who was lucky enough to live it -- and sober enough to remember it all.
Some Reviews:
"Hilarious and sometimes heartbreaking." -- Rolling Stone magazine
"[German's] proximity to the band makes this an essential Stones book, while his engaging writing style will appeal to non-fanatics as well."
-- Newark Star-Ledger
"This book is absolutely great ... possibly the best book I've read about the Rolling Stones."
-- Andrew Loog Oldham (the Rolling Stones' original manager)
"Under Their Thumb offers some memorable details from the inner sanctum. ... Miraculously, German retained most of his innocence."
-- The New York Times
"An endearing tale ... something we all could relate to." -- Mojo magazine
"[An] unassuming but highly readable memoir. ... This [is a] remarkable tale." -- Sunday Times of London
"A hell of a page-turner." -- Record Collector magazine
"Impossible to put down ... filled with priceless, often laugh-out-loud anecdotes. Under Their Thumb is a cautionary tale, but a hugely entertaining one."
-- Montreal Gazette


To read the complete reviews, visit the Media page of this site.